A pioneering spirit
Innovative Tire Monitoring Solution
Continuous tire pressure monitoring drives down overall operating costs.
The new ContiPressureCheck system continuously measures the pressure and temperature of all tires on your vehicle – even when you are driving. This helps to save fuel and increase mileage. It also significantly reduces the risk of tire failure, whilst maintaining the value of the casing, and thus the retreadability.
Thanks to the new ContiPressureCheck system, you can now actively reduce operating costs by up to 1,500 € per vehicle a year* while improving driver and vehicle safety.
* savings based on 4 x 2 tractor with three-axle semi-trailer driving 140,000 km per year (assumed price of diesel: 1 € / l), including estimated costs (approx: 700 €) for one tire-related breakdown
Your Benefits 
Easy
ContiPressureCheck is quick and easy to install. Mounting inside the tire guarantees high data accuracy. ContiPressureCheck is compatible with all tire brands.
Economical
Driving with the correct air pressure can lead to significant fuel savings, increased mileage and maintain the value of the tire casing, thus making your fleet more economical.
Reliable and safe
The ContiPressureCheck system helps prevent tire-related breakdowns that can lead to costly downtime, late fines, negative publicity, danger to other road users and loss of sales or profits.
Eco-friendly
Running the correct inflation pressure lowers fuel consumption, reduces tire wear, decreases CO2 emissions and consequently protects the environment.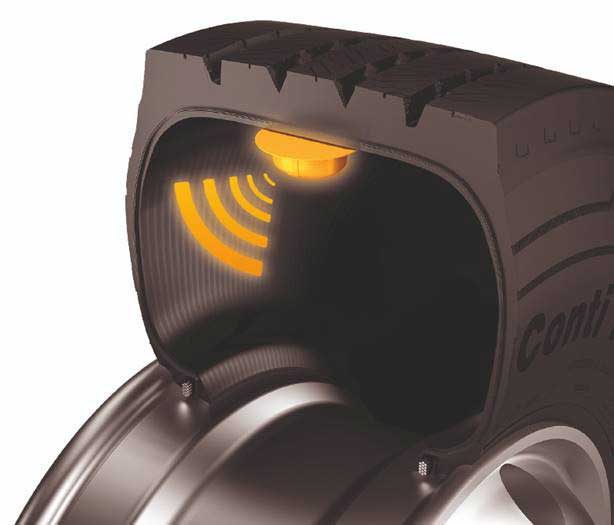 Telematics integration
The ContiPressureCheck system can be integrated into your telematic systems. It operates on an industry standard protocol J1939. This gives you the ability to view live inflation pressure and temperature data, as well as to receive real-time alerts.
DATA247 supports you with the integration to your existing or new telematic system.
Benefits
Visualization on integrated displays in the truck cabin
Effective and fast installation processes on trucks, trailers and buses
Connection to telematic networks with industry standard protocols
Data availability for driver & fleet manager (fleet management)
DATA 247 PARTNERS WORLDWIDE
DATA 247 PARTNERS WORLDWIDE